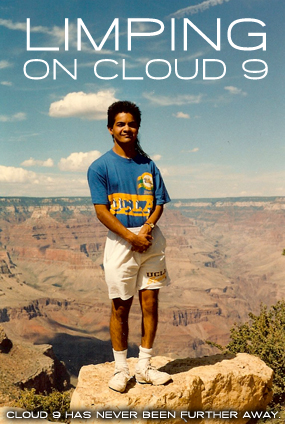 Limping on Cloud 9   is a feature film mockumentary that accidentally turned into a documentary.
Academy Award Winner Olympia Dukakis and former Los Angeles Lakers standout Kareem Rush appear in the film, which has been filming in multiple countries since 2001. Locations (so far) include, Los Angeles California, Cannes France, Eze France,  Dawson City (Yukon) Canada, Whitehorse, (Yukon) Canada, British Columbia, Canada, Las Vegas,Nevada, Carmel California, Albuquerque New Mexico, Guatemala City, Guatemala and Sydney, Australia.
The short clip below is from Hammad Zaidi's one-on-one basketball game with Kareem Rush.