This podcast chronicles Hammad's journey to the 70th Annual Cannes Film Festival in Cannes, France. Recorded at the Cannes Film Festival itself, the podcast features a guest appearance from Hammad's sister Najla (aka Dolly). Thank you for lending me your ears and eyes.
Here's a picture of me on the red carpet at Cannes (my sister Dolly is behind me).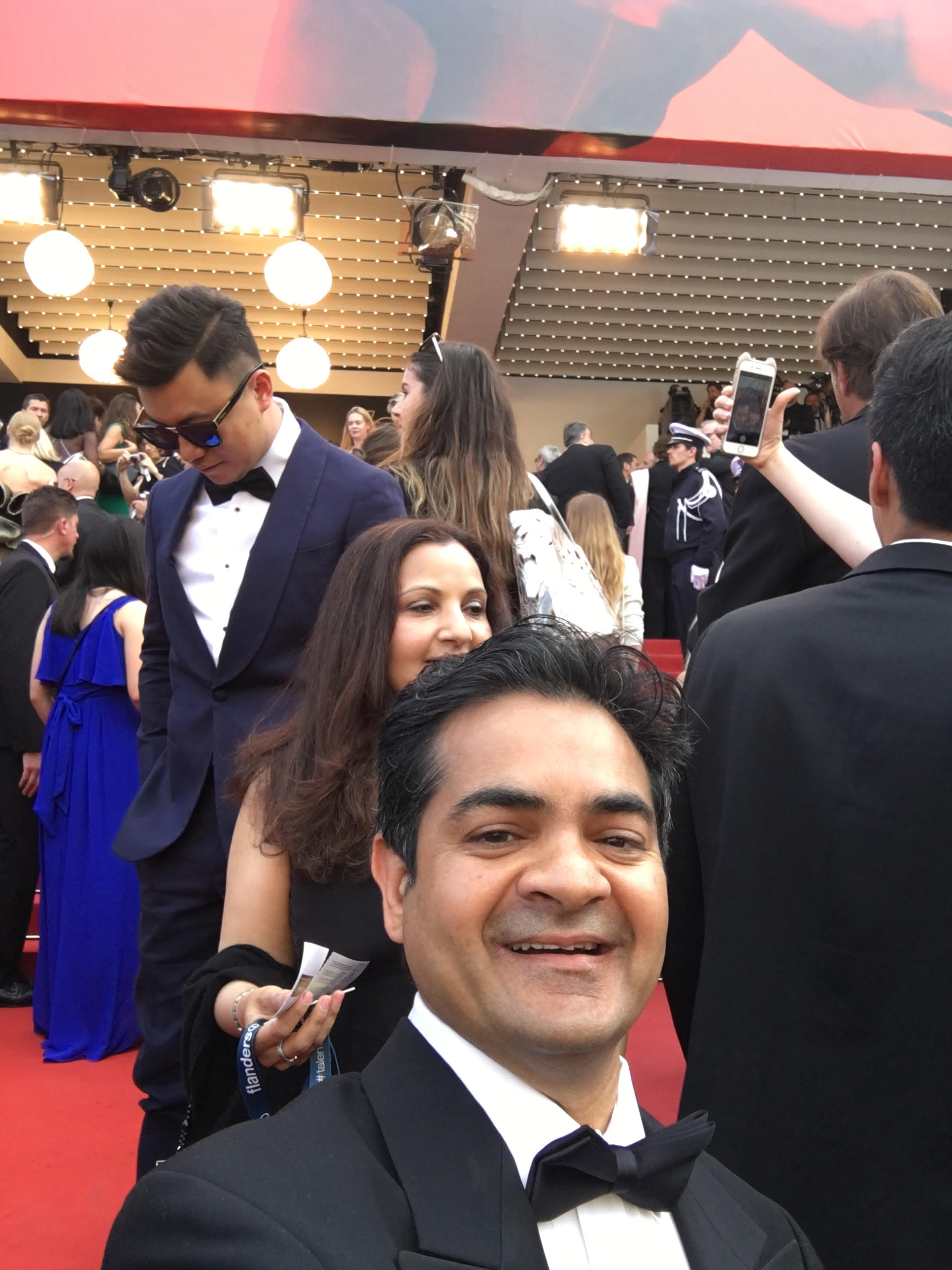 Me, my sister and my dear friend Phil Gorn in front of the Grand Lumiere Theater at Cannes.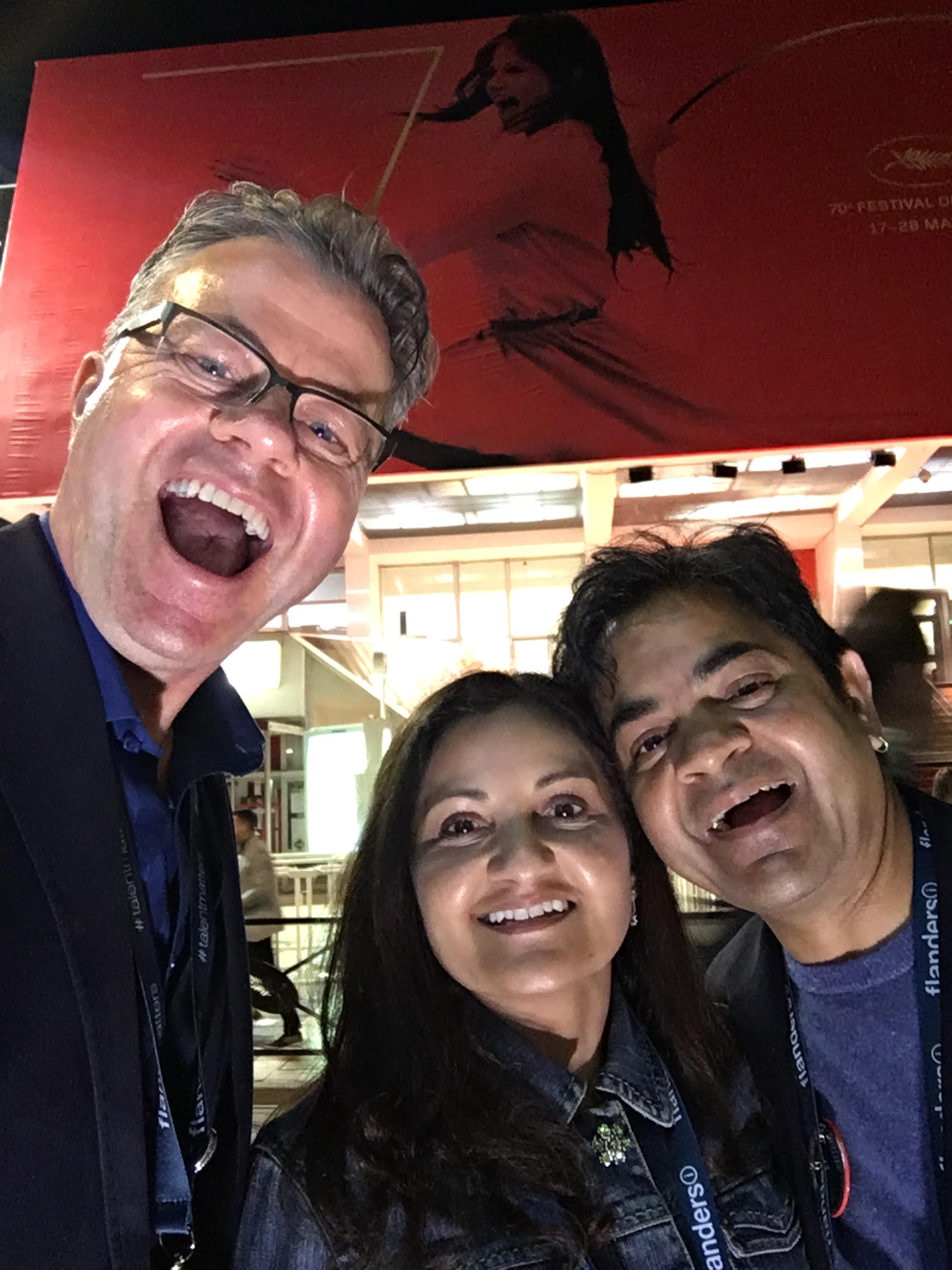 Here's some cool videos from the Cannes Film Festival: